Fall 2023 STEM Symposium Series
Prompt Engineering for Generative AI
Recording
This event was held on Tuesday, November 28, from 12 – 1 p.m. via Webex.
Description
Learn how to make the most of your conversations with generative AI tools like ChatGPT through tone, style, and personas—and learn about hallucinations. Explore what experts mean when they say, "you will not lose your job to AI, you'll lose your job to someone who knows how to use AI."
Speaker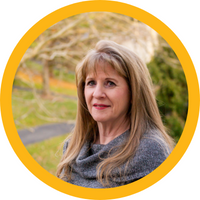 Jeannette Kartchner
Associate Undergraduate Program Director
Computer Science at UMBC-Shady Grove
Mechanical Design, Optimization, and Machine Learning
Recording
This event was held on Tuesday, October 24, from 12 – 1 p.m. via Webex.
Description
Engineering system performance—energy efficiency, sensor accuracy, cost effectiveness—can be enhanced using design optimization. This talk will present the basic concept of design optimization and case studies for design of energy harvesters and sensors, and introduce a new design approach using artificial intelligence (or deep learning).
Speaker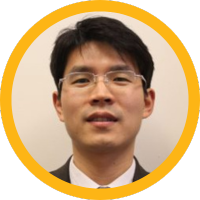 Dr. Soobum Lee
UMBC Associate Professor
Department of Mechanical Engineering
GMP Considerations for Cell and Gene Therapy
Recording
This event was held on Tuesday, September 26, from 12 – 1 p.m. via Webex.
Description
Join us to learn more about the various types of cell and gene therapies available on the market and good manufacturing practice (GMP) considerations that need to be addressed for autologous therapies (like CAR-T cells) and their manufacture and distribution to patients.
Speaker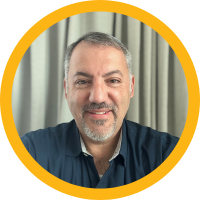 Arie Menachem, Novo Nordisk
Arie has over 25 years' experience in the Pharmaceutical Industry. The majority of his career has been in different positions in Quality within industry, but he also worked for 5.5 years in the US Food & Drug Agency as an Investigator. He is a passionate advocate for patients, their safety and the quality of the drug products produced for them.
All UMBC-Shady Grove virtual events are supported via the Webex platform. Visit our event assistance page for more details.
UMBC-Shady Grove is committed to inclusivity and accessibility. If you are in need of any accommodations or other assistance, please contact us at shadygrove@umbc.edu as soon as possible.
*Please note that automated closed captioning for virtual events is available via WebEx Assistant through UMBC's WebEx Meetings platform.