Connect with national, state, and local government

Prepare for careers in government agencies, non-governmental organizations, and more
UMBC-Shady Grove's Political Science Program will teach you to transform your corner of the world. By earning your B.A., you will gain a strong foundation in public policy, pre-law, and international affairs and be well-prepared for careers in local, state, and federal governments. You will also have the opportunity to take courses on civic engagement, community research, and social entrepreneurship to explore how politics is central to functioning human societies.
A degree in political science can take you further than a career in politics alone. Political scientists go on to join social and civil services; businesses and nonprofits; and government organizations where they specialize in healthcare, education, cybersecurity, and more.
Throughout the program, you'll learn central concepts such as the distribution of power, sources of authority, and the aggregation of preferences in groups, as well as about organizing, movements, and coalition-building. You will realize that no human is exempt from politics, even when they choose not to participate—it is how we build roads, fight climate change, and resolve disagreements.
Through your classes, including a 3-part community-building series, and through internships, you will have the opportunity to help develop solutions to real-world problems in the lives of residents in the Washington, D.C., area and beyond.
B.A. in Political Science Information Request
Complete the recommended prerequisites in government, political science, and English
Contact UMBC-Shady Grove for advising requirements, check your transfer credits, and the major requirements
Complete your major requirements, and total 120 credits including 45 upper level credits and graduate
Suggested Transfer Pathways
UMBC-Shady Grove has developed Suggested Transfer Pathways (STPs) for students at Montgomery College (updated version coming soon) and Frederick Community College (updated version coming soon) who may be interested in transferring into any one of our undergraduate programs. In the meantime, please make use of our General Suggested Transfer Pathway. Our STPs provide an academic plan of action for transfer and an outline of the recommended transfer coursework specific to each of our academic programs.
Please note that the Suggested Transfer Pathway is not intended to serve as an official articulation agreement.
Recommended Prerequisites
UMBC-Shady Grove provides upper-level coursework for transfer students who have completed or are near completion of lower-level course requirements. As such, only upper-level courses are offered at UMBC-Shady Grove specific to each of our undergraduate programs. Most students transferring into UMBC-Shady Grove have completed at least 45-50 credits prior to transfer and many students have earned their associate degree. The Political Science Department strongly encourages you to complete the following courses prior to transfer:
American Government
Two 200-level Political Science Courses
English Composition
In addition to the above courses, the following courses must be completed prior to graduation from UMBC. Ideally, a student will complete as many of the courses below as possible prior to transferring to UMBC-Shady Grove. Given that these courses are lower-level, they must be taken at an institution other than UMBC-Shady Grove:
3 Arts and Humanities courses (from at least two different disciplines)
3 Social Science courses (from at least two different disciplines)
College Algebra or Statistics
2 Science courses (at least one must have a lab component)
World Language Intermediate-Level (consult advisor about exceptions)
Questions about the Political Science Program? Please contact Dr. Sunil Dasgupta, Program Director, at sunildasgupta@umbc.edu or 301-738-6313. Watch the short video below to meet Dr. Dasgupta.
Major Requirements
Students pursuing a bachelor's degree must complete university requirements. Progress toward completion of university requirements is evaluated by means of the Transfer Credit Report (TCR) which is available online to students via myUMBC once admitted to the university. Progress toward major completion is evaluated in the academic departments. University requirements include:
General Requirements:
Minimum of 120 academic credits
Minimum of 2.0 grade point average
45 Upper Level Credits
Major Requirements:
Major Requirements Specific to Political Science
Additional Advising Resources
View additional Shady Grove Advising Resources. For more information on degree requirements, please contact the UMBC-Shady Grove Coordinator of Undergraduate Recruitment and Advising at 301-738-6281.
Visit USG's website to learn which classes will be available during the upcoming semester.
Minor Requirements
In addition to completing a major, UMBC students also have the option of completing a minor to supplement their coursework. The minors listed below are available to all students at UMBC-Shady Grove. Please note that all social work majors are required to complete a minor of their choosing.
Please click on the links below for University requirements specific to minors requiring coursework available at UMBC-Shady Grove. Other minor options may be explored as well. You should meet with your academic advisor to discuss how your minor of interest may best fit your degree plan. Visit USG's website to learn which classes will be available during the upcoming semester.
Minor Requirements:
I Hate Politics
I Hate Politics is a podcast about our roads, schools, jobs, and homes highlighting news and issues closest to us in the Washington, D.C., region. Each Wednesday at noon throughout the semester, UMBC-Shady Grove Political Science Program Director and I Hate Politics founder Dr. Sunil Dasgupta will host a hybrid discussion for students, faculty, staff, and community members to unpack the issues covered in the current episode of the podcast. Open to everyone. To join in-person or virtually register for the sessions you plan to attend. Pizza will be served in-person.
You can listen to I Hate Politics on all major streaming platforms, or on the podcast website. I Hate Politics represents UMBC's commitment to civic education and engagement as a bedrock of our democracy.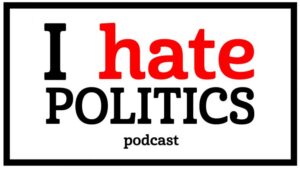 Community-Building Course Series
If you are a student who is interested in learning more about enacting change in your local community through your study of political science, consider the following three-part course series:
POLI 205 Civic Agency and Social Entrepreneurship: This course introduces students to the concept and examples of civic agency and social entrepreneurship, setting the stage for understanding politics as an instrument of empowerment and action rather than just elections and government. The course investigates a set of case studies highlighting civic agency and social entrepreneurship in Montgomery County, in Maryland, and the Washington DC region.
POLI 304 Community Research: Political participation is a hallmark of democratic politics, but perhaps one of the least understood. This course is intended to help students learn about political participation in local and state politics, which is among the most neglected venues. Students engage in exercises that help situate themselves politically within their communities and their networks and explore pathways which they can use to advocate for changes they would like to see.
POLI 401 Independent Study in Political Science: The last course in this series of courses is an individualized capstone project examining a real-world problem in the community. Students identify, research, and develop solutions under one-on-one supervision from UMBC-Shady Grove Political Science Program Director Dr. Sunil Dasgupta.
Faculty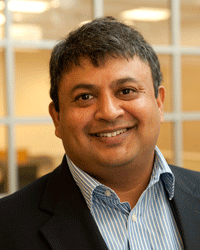 Program Director Dr. Sunil Dasgupta teaches courses related to local politics, community organizing, public policy, and political economy. He describes his teaching style as intensive, substantive, and skills-driven. Dr. Dasgupta's research has appeared in Foreign Affairs, Current History, the Washington Quarterly, and the New York Times, and he has been published by the United States Institute of Peace.
Before joining UMBC-Shady Grove in 2009, Dr. Dasgupta taught international relations and security studies at the George Washington and Georgetown Universities. Prior to his academic career, he worked as a news reporter covering national security, military affairs, business, and economics.
Dr. Dasgupta also hosts and produces an ironically-named podcast called I Hate Politics, as well as a weekly community discussion on the current episode's topic.
Contact:
Phone:

301-738-6313

Email:

sunildasgupta@umbc.edu

Office:

Bldg III, Room 4151



Program News and Highlights