Build a Strong Biotech Career Foundation
Located in the heart of Montgomery County, in the midst of the BioHealth Capital Region, UMBC at the Universities at Shady Grove is here to get you ready for a career in life sciences. Through our innovative Translational Life Science Technology undergraduate program and our dynamic Biotechnology Master's of Professional Studies degree, UMBC-Shady Grove will reach together with you to build a successful career.
Translational Life Science Technology Bachelor's
UMBC's Bachelor of Science in Translational Life Science Technology (TLST) is a unique degree designed to help you claim your future in the competitive biotechnology industry. The degree program combines the theory of a traditional life science degree with hands-on, real-world applications of the process for turning scientific discoveries into real life-saving solutions. If you are looking to explore every angle of the life sciences disciplines, creating innovative biotechnology solutions that will transform the health, agriculture, and environmental sectors, then the TLST degree is for you.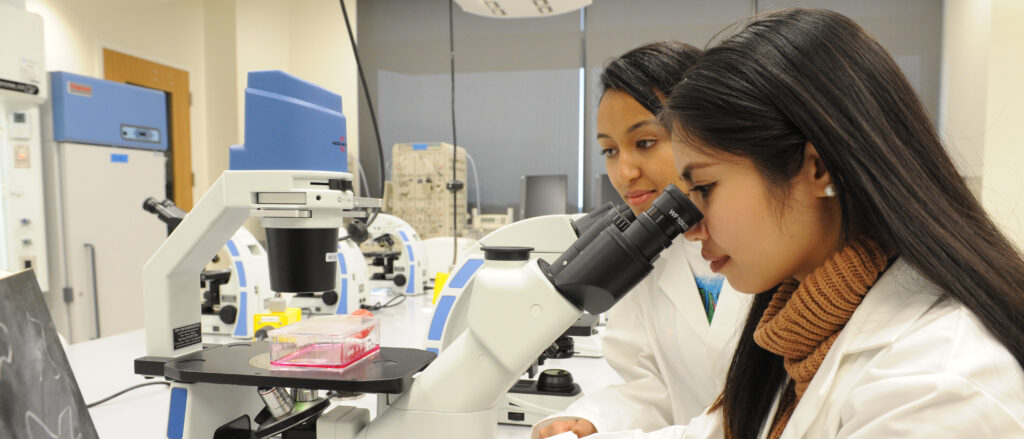 Biotechnology Master's of Professional Studies
UMBC's Biotechnology Master's of Professional Studies degree is designed to provide students with the skills sought by the biotechnology industry. The curriculum offers advanced instruction in the life sciences, along with coursework in regulatory affairs, leadership, management, commercialization, and legal issues inherent to a life science-oriented business.