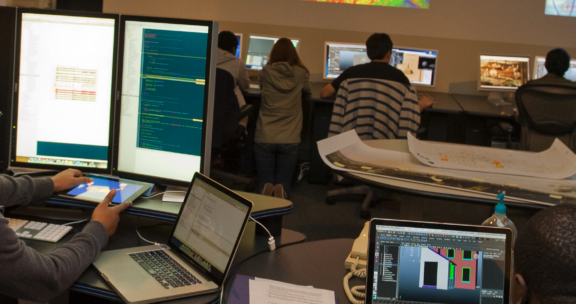 Fall 2021 Computer Science Virtual Career Readiness Symposium
Throughout the month of October, UMBC at the Universities at Shady Grove invites you to attend our virtual Fall 2021 Computer Science Career Readiness Symposium!
You will engage with representatives from UMBC, UMBC-Shady Grove, USG, Montgomery College, Frederick Community College, and local Computer Science industry leaders through a series of sessions each Wednesday from 2:30 – 3:30 p.m. This month-long symposium will focus on a variety of topics related to virtual presence, applied learning, skills employers seek, and research in the computer science field.
View information about the upcoming sessions below and use the RSVP button to register for the sessions you would like to attend, as well as further information regarding specific session topics and details as they become available throughout the semester.
If you would like more information about the program, please visit the Computer Science at UMBC-Shady Grove website.
Fall 2021 Computer Science Virtual Career Readiness Symposium Sessions
Wednesday, October 6: Career Options
What can I do with an Assoc, BS, MD PhD in Computer Science? Do I need an advanced degree? What careers require an advanced degree for entry? What careers require an advanced degree for upward mobility? What education level, certificates do government agencies require?
Guest Speakers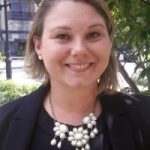 Jennifer Spencer Heilman, UMBC Career Center
Jen Spencer Heilman is an Assistant Director on the Internships and Employment team within the UMBC Career Center. She primarily serves technology students within this role. Jen assists students with conducting an effective job and internship search, resume, cover letter, and LinkedIn reviews, interview preparation, and registering for the intern success practicum course and the pursuit of academic credit for internships.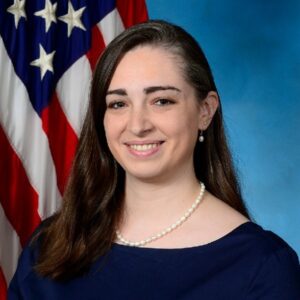 Alison Pfannenstein, NSA

A native Marylander, Ms. Alison Pfannenstein graduated from UMBC in 2014 with a B.S. in Computer Science after having previously transferred to the four-year university from Howard Community College, where she had earned her A.A. in Computer Science. Upon graduation, Ms. Pfannenstein began working for the NSA in January 2014 as part of their Cryptologic Computer Science Development Program, a three-year work program to enhance skills in the field that are required for success at the agency. Since late 2017, Ms. Pfannenstein has transitioned into the role of Project Management, where she currently is the Program Manager for tactical decryption solutions at NSA. She additionally is the associate Program Manager for NSA's Signals Intelligence Collection Program collegiate summer internship.
Wednesday, October 13: Quantum Computing
What is quantum computing? How can I prepare? What local opportunities are available in quantum computing? UMBC Quantum Computing Initiative- what research opportunities are available, what research challenges are we facing?
Guest Speakers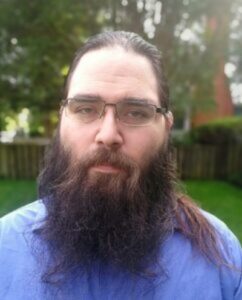 Nick Allgood

Nick Allgood is a Ph.D. student at UMBC researching the intersection of quantum computing and cybersecurity. Nick currently also works as a federal contractor in addition to serving as a part-time lecturer for UMBC. Nick has over 15 years of experience working in the technology industry in a variety of different roles. Nick is also the CEO of KetPsi Shield, a quantum computing startup designed to assist and detect malicious source code in software repositories.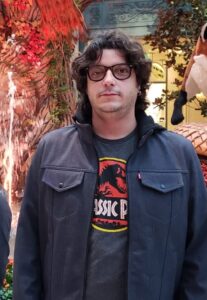 Daniel Sierra-Sosa, Hood College

Daniel Sierra-Sosa is an Assistant Professor in the Department of Computer Science and Information Technology at Hood College. He is an active researcher in the field of Quantum Computing, medical imaging and data analysis. He has been involved in multiple activities related to industry research and other partner academics. Dr. Sierra-Sosa engages in industrial initiatives, working on research projects in the development of mobile applications, virtual reality, medical images and predictive analysis.
Wednesday, October 20: Skill Sets Employers are Looking For
How important are soft skills? How do you merge soft skills with hard skills? Team and Team Building skills – it's how the real world works.
Guest Speakers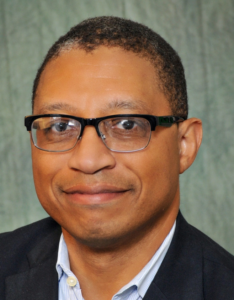 Harold Hodges, Boundless Peake

Mr. Harold Hodges is CEO of Boundless Peake, a 501c3 non-profit based in Rockville, Md.  A Southern California native who grew up in South Central Los Angeles, Mr. Hodges began his career in public service more than thirty years ago as a Peace Corps Volunteer in Gueckedou, Guinea.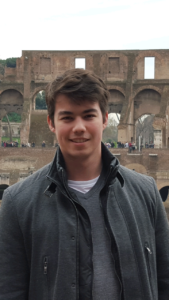 Nicholas Homble

Nicholas Homble started his career in software engineering after graduating from the University of Maryland with degrees in computer engineering and mathematics. While working, he recently completed a masters degree in computer science at Johns Hopkins. His career started in building trading applications and then into consumer banking apps. Recently, he has been focused on public cloud enablement.
Wednesday, October 27: Secure Computing
How do you protect your physical environment from vulnerabilities? What is a security software engineer? The security triad – CIA (confidentiality, integrity, availability). How can you develop more secure code?